By Joachim Jacob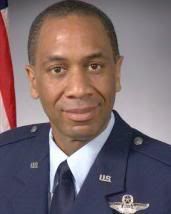 From the
Prevailing Wind
, March 2010 public online PDF issue, I extracted the following very interesting first-hand info (Prevailing Wind is the official newspaper of the 127th Wing, Selfridge ANGB, Michigan):
Commander's Column
By Col. Leonard Isabelle
127th Wing Operations Group Commander
Fresh from the Ops Group's successful winter-basing deployment to Davis Monthan Air Force Base, I thought that it would be appropriate to use my column this month to provide a quick update on our conversion to the A-10 "Warthog". I'll also answer
a few of the "Frequently Asked Questions" that seem to come up anytime the subject of our new mission is discussed.
Since we flew our last F-16 training sortie fourteen months ago, many of you working in a variety of functional areas have been involved in the difficult but exciting process of helping us say goodbye to an airplane which we had known for almost 20
years and opening a new chapter in the history of the 127th Wing by converting to the A-10. I have been overwhelmed by the support of the Wing members. This quick report will give an overview of the results of your hard work on our behalf.
First the basics; we officially entered conversion in October 2008 (FY09). Almost immediately, we sent our first group of pilots off to training at Barksdale Air Force Base in Louisiana. For the next year, several classes of pilots completed the three to six month long course at both Barksdale and Davis Monthan Air Force Bases. In May 2009, approximately six months after we flew our last F-16, we began A-10 flying operations here at Selfridge.
In addition to the pilots who spent long TDYs to become qualified, other areas of the Operations Group were required to undergo training in order to support the new mission. Just one example of this was the training received by the men and women
of the Operations Group Intelligence section. These Airmen attended an intensive A-10 specific course conducted by an Air National Guard A-10 unit in Boise, Idaho. While there, they received intensive classroom and practical instruction in the tactical
employment of the A-10 and learned how best to assist our aviators in conducting safe and effective combat operations.
Along with the necessary focus on training our people, there were a number of other items that needed to happen to prepare for the new mission. Computer and briefing room upgrades, major building renovations, significant airfield construction projects, the installation of an A-10 simulator, and countless other projects both large and small are either complete or in progress and will continue for the foreseeable future as we progress down the road to becoming fully mission capable. These particular projects also require the most resources and support from the Wing and again, you have not let us down.
I mentioned our winter-basing trip earlier. This month long deployment that we returned from in early February was significant in a number of respects. First, this was our initial deployment in a new weapons system and required extra effort as we started with a clean sheet of paper and "unlearned" many things that were standard practices during the F-16 era. Secondly, we were hosted by the 355th at Davis Monthan, an active duty A-10 Wing. The 355th really rolled out the red carpet for us and gave us every bit of assistance they could to ensure that we had the framework in place to be successful. Their hospitality gave us a fantastic introduction to how the small tight-knit A-10 community works together to make things happen. Finally, our maintainers turned in a stellar performance which allowed our aviators to take full advantage of the world class air-to-ground training ranges and spectacular winter weather that were the major reasons for deploying to Tucson. In a performance that even a seasoned A-10 unit would be proud of, the 127th Maintenance Group generated aircraft that allowed us to deploy and redeploy flawlessly and fly essentially 100 percent of our scheduled sorties while at DM. A sincere "Thank You" to the MXG/CC and the talented folks who made this happen for us.
And now for some FAQs...
How many A-10's do we have?
We are officially a 24 jet A-10 unit as a result of the 2005 BRAC. Currently there are 22 aircraft assigned to Selfridge. By the end of this year we expect to gain four more jets for a total of 26. The current plan is for us to remain at 26 aircraft until late 2012 (FY13) when we transfer five aircraft to other units and officially become an 18 aircraft unit. This answer reflects current information and may change.
Did the F-16 pilots get trained in the A-10 or did the Battle Creek pilots come to Selfridge with the jets?
Yes and Yes!
One of the decisions that we made early on in the conversion process was that in order for us to succeed and transform ourselves into a world-class A-10 organization, we needed experienced A-10 aviators to become a part of the 127th. We were very fortunate that a number of airmen of the 110th from Battle Creek made the commitment to become members of the 127th and pass on their considerable experience in the Hog to those pilots from the 127th who were selected to convert to the A-10. In addition to the former 110th members, we also have been fortunate to have hired ex-perienced instructors from other A-10 bases to come fly with us.
Which aircraft do you enjoy flying more, the F-16 or the A-10?
Wow! This is a subjective question and it is by far the most popular and the most difficult to answer. First, please understand that pilots are loyal and faithful to their current airframe and I will not deviate from that norm in attempting to an-swer this. Despite the fact that I flew the F-16 for many years for a couple of thousand hours, I am personally very pleased to be flying the A-10. The two jets could not be any more different to fly. Flying the Hog is a visceral experience; it makes noise, it vibrates, you smell the exhaust from the 30MM gun when you fire it, and it is very much what we pilots refer to as a "stick and rudder" aircraft. More importantly its slower maneuvering speed, smaller turning radius and greater ordinance carrying capability allow us to get down low and remain in the target area to support the troops on the ground and conduct Close Air Support, a mission at which it excels. We are also fortunate to fly the A-10C, the most of to date and capable model of the Hog. Its avionics suite is in many ways more capable than the F-16. The ability to employ precision guided munitions and utilize state of the art sensors is something that us former Viper pilots can appreciate and it makes the jet that much more effective.
What about incentive rides?
The A-10 was designed from the beginning to be a purely single seat aircraft. Other than a few prototypes that are no longer flying, there are no two seat trainers.
The intent of this short piece was to bring you up to speed on what has been happening in the Ops Group over the past year and a half. There is not one area of the Wing that hasn't given us their unqualified support in our quest to become the best A-10 unit in the Combat Air Forces. Since you have all played a part in our accomplishments to date, I would like to personally thank you all and I look forward to working with you in the future as we continue to rewrite the history books.
Source
For archived info please check:
107th Fighter Squadron