Updated March 28, 2010
Today, from
Alberto Riva
, a journalist and photographer from United States, I got permission to post his following rare shot, taken at Nellis AFB, Nevada, and already uploaded on www.airliners.net: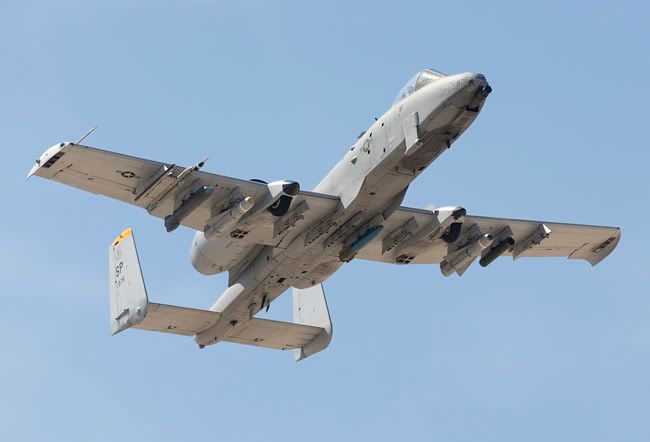 A-10C 81-0976 from the 81st Fighter Squadron, 52nd Fighter Wing (USAFE), Spangdahlem AB, Germany, off to the ranges during Red Flag 10-03 March 5, 2010. Sniper XR targeting pod on station 10. The blue-painted bomb on station 5 looks to me like a practice version of the 500lb Mk. 82 Air Inflatable Retard (AIR). (Photo by Alberto Riva)
Full size
Many thanks to Alberto for his kind permission and for supporting Warthog News. Please visit
Alberto's website
and also his report about the
ISAP Photographers Meet in Las Vegas
. And welcome Alberto as latest Warthog News contributor.
Update:
On March 28, 2010, Alberto e-mailed me the following additional shots:
A-10C 81-0980 from the 81st Fighter Squadron, 52nd Fighter Wing (USAFE), Spangdahlem AB, Germany, off to the ranges during Red Flag 10-03 March 5, 2010. Sniper XR targeting pod on station 10. (Photo by Alberto Riva)
Full size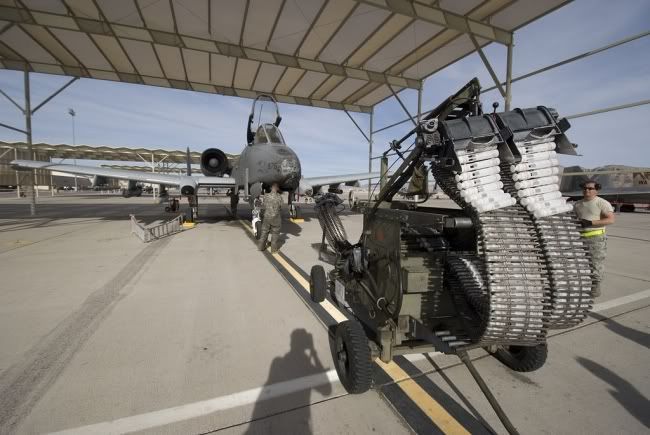 A-10C 81-0976 being loaded by a "Dragon" ammo loader with what looks like practice rounds for the GAU-8/A Avenger cannon during Red Flag 10-03 March 5, 2010. Sniper XR targeting pod on station 10. (Photo by Alberto Riva)
Full size