By Joachim Jacob, Warthog News Editor
The following stuff is extracted from 111th Fighter Wing's official base newspaper "Sandy Hog Gazette" (June 2010 public online PDF issue), published today:
Page 6.
Page 7.Some pictures, extracted from the PDF file:
On display at the flightline (from left): KC-135 Stratotanker, C-130J Hercules, A-10 Thunderbolt II, F-... On the horizon, it looks like the three Hogs are arriving for their flyover.
Full size
Full size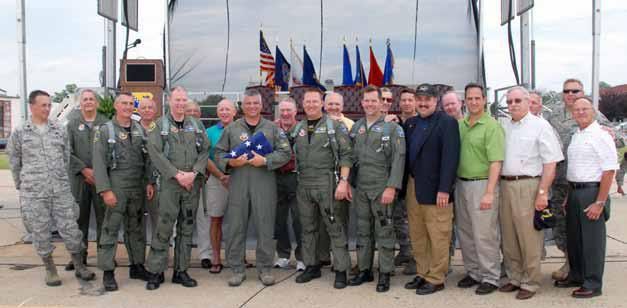 Past and present commanders from within the 111th Fighter Wing, 111th Operations Group, 111th Maintenance Group, and the 103rd Fighter Squadron.
Some Maintenance personnel pose for a group shot in front of an A-10.
Col. Howard "Chip" Eissler, 111th Operations Group Commander, is sprayed down
at his fini flight ceremony by his family.
Lt. Col. Scott "Spartacus" Hreso, Wing Safety Officer, is doused with champagne after his fini flight.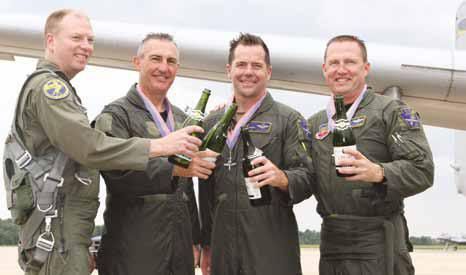 Col. Jim Blaydon, Col. Howard Eissler, Lt. Col. Bill Griffin and Lt. Col. Scott Hreso celebrate after the End of an Era Ceremony and fini flights.Please note:
This post will be updated by further background info.