On April 9, 2010, on his
photostream on flickr
Warthog News contributor James O'Rear from United States uploaded the following additional pictures. James called it "Close air support Heritage formation".
Formation of the two most recognizable aircraft to serve in the close air support CAS role: the Douglas A-1 Skyraider "The Proud American" and the Fairchild A-10 Thunderbolt II. Skyraider is NX965AD and Warthog is 80-0238. (Photo by James O'Rear)
Full size
Note: This shot is simply AWESOME!
Another shot of this heritage formation flight. (Photo by James O'Rear)
Full size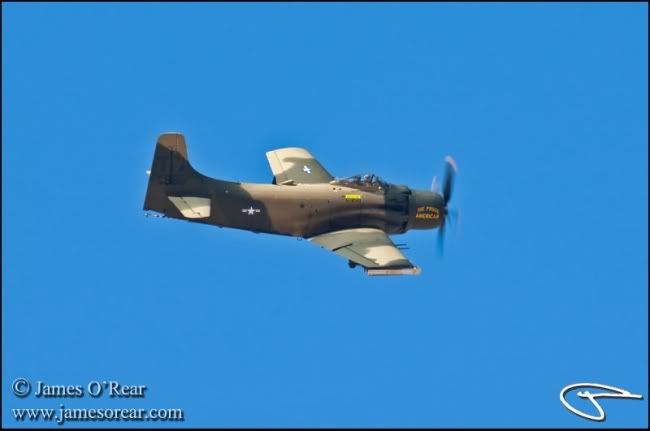 Douglas A-1 Skyraider NX965AD, marked TC 26-965. (Photo by James O'Rear)
Full size