I extracted the following stand-allone picture from "The Flying Razorback" (official 188th Fighter Wing newspaper), May 2010 public online PDF issue, just found by trying Google yesterday: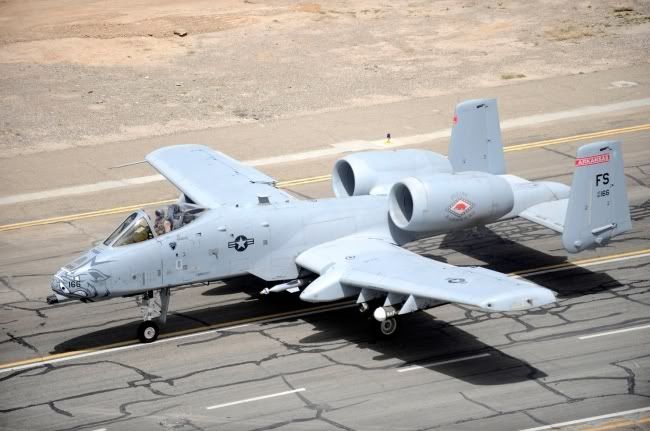 An A-10C Thunderbolt II "Warthog" prepares to take off at Kandahar Airfield, Afghanistan, March 22, 2010. The 188th Fighter Wing, based in Fort Smith, Arkansas, deployed more than 250 Airmen to Kandahar to share a four-month Aerospace Expeditionary rotation with the 175th Fighter Wing, an A-10 Air National Guard
unit based in Baltimore, Maryland. Approximately 50 members of the 188th deployed to Kandahar January 4, 2010. More than 200 Airmen from the 188th departed Fort Smith March 8, 2010, to join unit members already in Kandahar. The 188th is slated to return home from its AEF rotation in May 2010. (U.S. Air Force photo by Senior Airman
Nancy Hooks / 451st Expeditionary Wing Public Affairs)
Full size
Source
Note: The aircraft is A-10C 80-0166 from the 184th Fighter Squadron, 188th Fighter Wing (Arkansas Air National Guard), Fort Smith Regional Airport. Visible combat loadout: SUU-25 flare dispenser on station 2, LAU-131 rocket pod on station 3, GBU-12 Paveway II on station 5.