By Joachim Jacob
As reported, A-10Cs 81-0960 and 81-0992 from the 81st Fighter Squadron, 52nd Fighter Wing, Spangdahlem AB, Germany, were on static display during Radom Air Show 2009 at Sadków Radom Airport, Poland. Warthog News contributor Mariusz Krawczyk from Poland had the opportunity to take some walk around shots of both aircraft. Most of the photos were taken from 81-0960. This Hog was just after painting and it looked good for this purpose. But of course there are some done on 81-0992.
See
See also
Ladder door art of A-10C 81-0960. (Photo by Mariusz Krawczyk)
Hi-res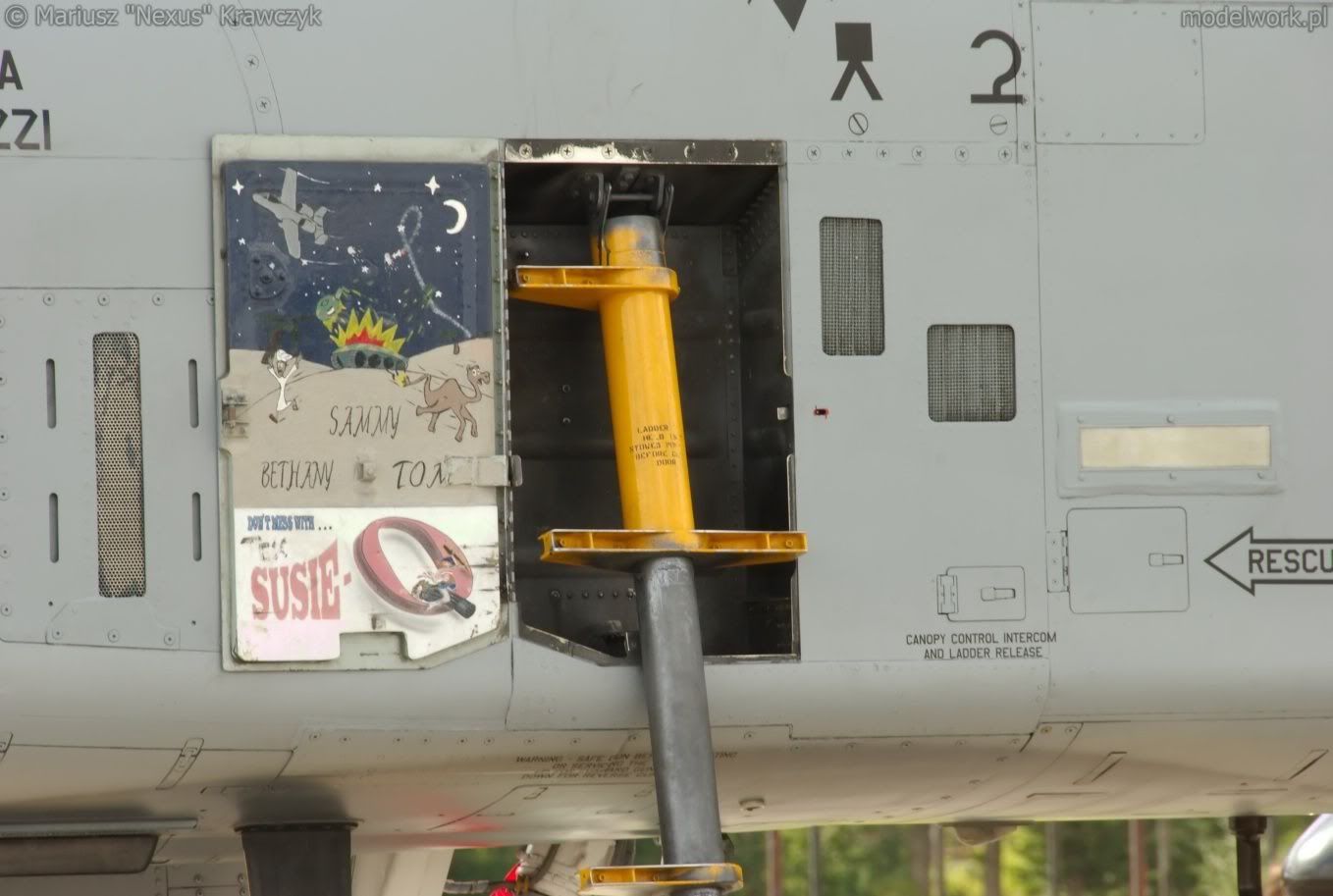 A closer look. Exploding Iraqi tank looks like from Operation Desert Storm. Inscription "Susie-Q" remembers me on a popular song from Creedence Clearwater Revival, released during the Vietnam War. Play music. According to Wikipedia, "Susie Q" is a song by Louisiana-born singer and guitarist Dale Hawkins. His version reached #27 in the U.S. pop chart in 1957. A host of other musicians have covered the song (often re-titled "Suzie Q", "Suzy Q" or "Suzi Q"), most notably Creedence Clearwater Revival on their 1968 debut album. (Photo by Mariusz Krawczyk)
Hi-res
BTW: In the next couple of days I will post some more of Mariusz's interesting shots with edited captions.
Related info:
Two 81st Fighter Squadron A-10Cs caught during Radom Air Show