By Joachim Jacob
According to Portuguese photographer and Warthog News contributor João Toste, on August 6, 2009, 05:00 PM (local time), six more A-10Cs from the 23rd Fighter Group, 23rd Fighter Wing, Moody AFB, Georgia, arrived at Lajes Field, Azores, for stopover on their way from Bagram AB, Afghanistan, back to CONUS. Supporting tanker was KC-10A 79-1712.
Logged and photographed were: 78-0674 (74th FS), 79-0135 (74th FS), 80-0149 (75th FS), 80-0228 (74th FS), 81-0964 (74th FS), 82-0664 (75th FS)
Sorted by arrival order: 80-0228, 81-0964, 80-0149, 79-0135, 82-0664, 78-0674
78-0674 and 80-0149 were deployed with the original 75th Expeditionary Fighter Squadron aircraft package, the others were replacements, deployed after partial A-10 groundings do to wing cracks.
More A-10Cs are expected at Lajes, but my contributor don't know day and hour of their arrival yet.
BTW: I'm still in the process to document the entire 23rd Wing's latest A-10C combat deployment to Bagram AB, Afghanistan, especially in case of the replacements.
Here are two of the pictures (the weather was horrible and the photographer had to shoot in the rain):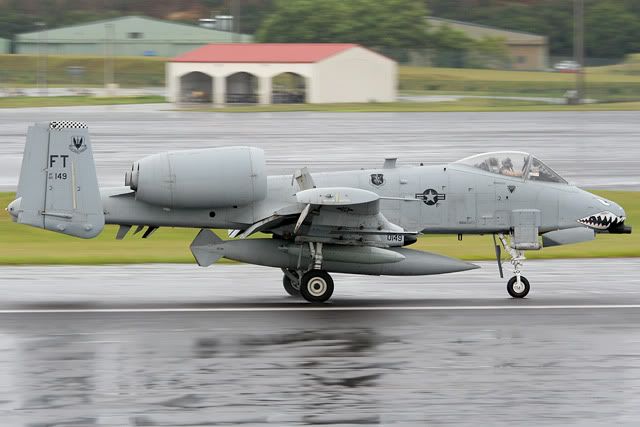 A-10C 80-0149. (Photo by João Toste)
A-10C 82-0664. (Photo by João Toste)