By Joachim Jacob
According to Portuguese photographer and Warthog News contributor João Toste, on August 7, 2009, 04:20 PM (local time), four more A-10Cs from the 23rd Fighter Group, 23rd Fighter Wing, Moody AFB, Georgia, arrived at Lajes Field, Azores, for stopover on their way from Bagram AB, Afghanistan, back to CONUS. Supporting tanker was KC-10A 86-0035.
Logged and photographed were:
78-0596 (75th FS), 78-0600 (75th FS), 79-0186 (74th FS), 80-0178 (74th FS)
79-0186 and 80-0178 were deployed with the original 75th Expeditionary Fighter Squadron aircraft package, the others were replacements, deployed after partial A-10 groundings do to wing cracks.
A-10C 79-0186 arrives. (Photo by João Toste)
A-10C 80-0178 arrives. (Photo by João Toste)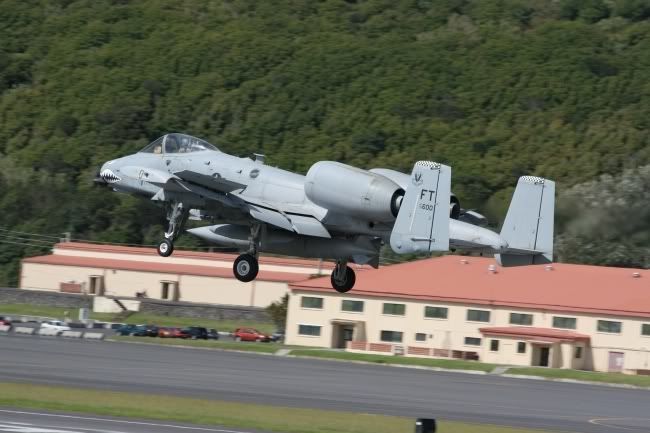 A-10C 78-0600 arrives. (Photo by João Toste)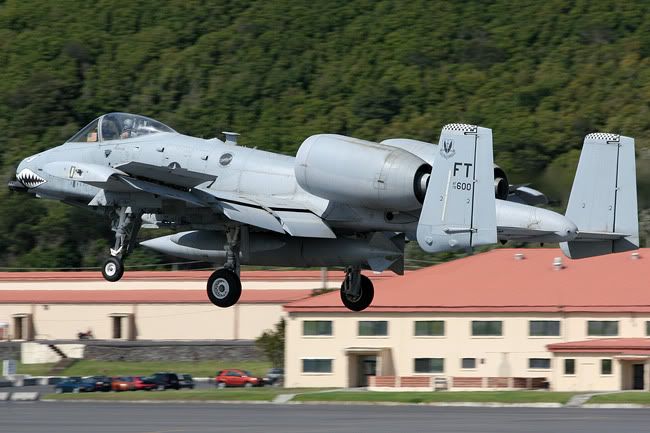 A-10C 78-0600 arrives. (Photo by João Toste)
A-10C 78-0596 arrives. (Photo by João Toste)
All four jets are parked at Lajes Field. From left to right. A-10Cs 79-0186, 78-0596, 78-0600, 80-0178. Visible in the background are two EA-6B Prowlers. (Photo by João Toste)