The following picture is extracted from the Flying Razorback (188th Fighter Wing's base newspaper), September 2010 public online PDF issue: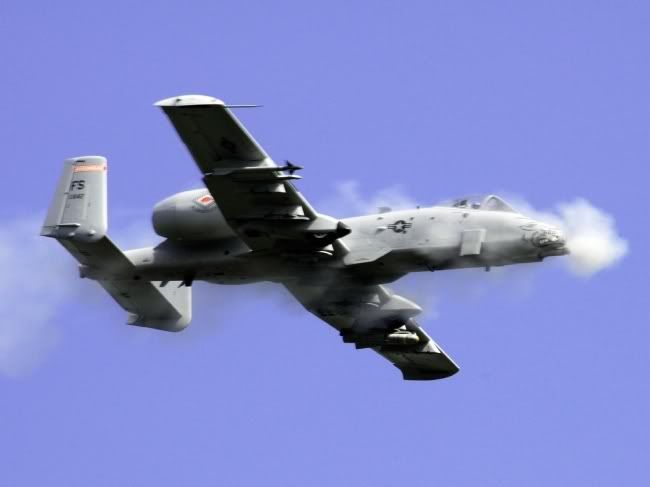 An A-10C Thunderbolt II "Warthog" with the 188th Fighter Wing of the Arkansas Air National Guard fires rounds from its 30mm GAU-8/A seven-barrel Gatling gun during training at Detachment 1, Razorback Range August 24, 2010. The A-10's Gatling gun is capable of firing 3,900 rounds per minute and is able to pierce tank armor. Razorback Range is located at Fort Chaffee Maneuver Training Center, Arkansas. (U.S. Air Force photo by Capt. Heath Allen / Arkansas National Guard Public Affairs)
Larger size
Note:
The aircraft is A-10C 78-0642 from the 184th Fighter Squadron.