Sergeant Virginia Evans loads an air-to-ground missile onto an A-10 aircraft in the fourth quarter weapons load crew competition at Osan AB, Republic of Korea, January 29, 2010. Sergeant Evans is a weapons load team chief from the 51st Aircraft Maintenance Squadron. ( U.S. Air Force photo by Senior Airman Stephenie Wade)
Hi-res
by Senior Airman Stephenie Wade
51th Fighter Wing, Public Affairs
2/1/2010 - OSAN AIR BASE, REPUBLIC OF KOREA -- Two load teams from 51st Aircraft Maintenance Squadron competed side-by-side on an A-10 and F-16 aircraft for the right to be called best load crew of the fourth quarter at Osan Air Base, Republic of Korea, Jan. 29. The competition evaluates technical proficiency, safety procedures and overall time. Load crew team assigned to the F-16 won this quarter's competition.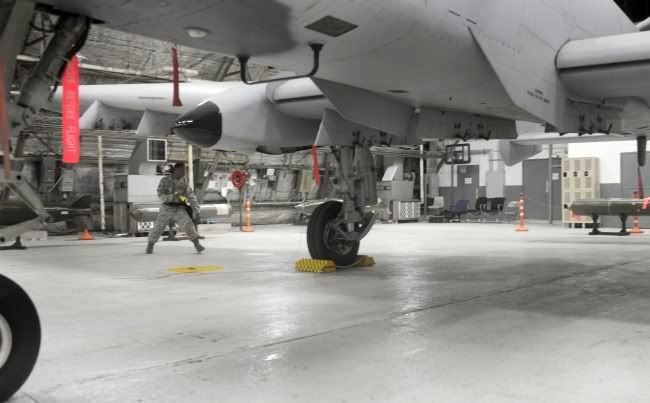 Senior Airman Brandon Wallace completes final checks of his teams aircraft, an A-10, in the fourth quarter weapons load crew competition at Osan AB, Republic of Korea, January 29, 2010. SrA Wallace is a weapons load team member from the 51st Aircraft Maintenance Squadron. ( U.S. Air Force photo by Senior Airman Stephenie Wade)
Hi-res
Source
Note:
More related pictures will be uploaded soon.