Today, from Pat Cherry (Temple City, California), I got the following kind e-mail:
Hello Mr Jacob
Love your blog and all the great information regarding the A-10. It has been very informative.
I wanted to share a couple of my art works with you. I do aircraft caricatures and here are two that I did focusing on the A-10. One is painted in the markings of the 422nd "Green Bats" and the other is painted in something I like to call "Heritage Markings" where I paint a modern aircraft in WWII markings.
You can see more of my caricatures at
my web site
.
Let me know what you think.
Pat Cherry
Blackheart Art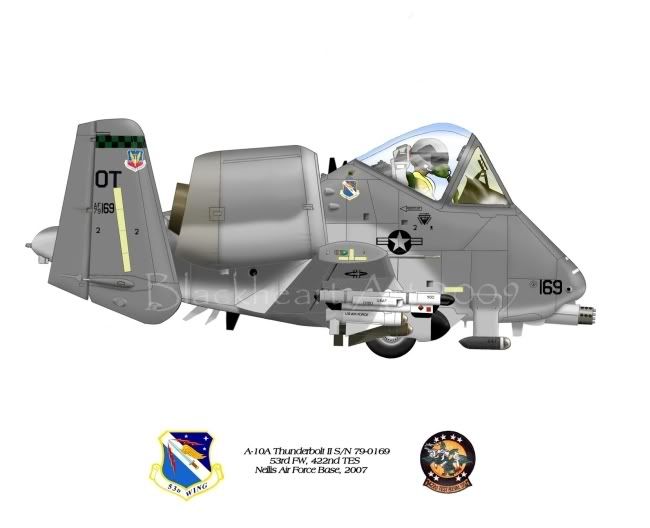 Very nice artwork, Pat! And thanks for submitting the two pictures. Looks to me a little bit like the caricatures from
Rob Henderson & Caricature Aircraft Pictures
. I also remember the plastic kits of "Egg Planes", released by manufacturer Hasegawa from Japan some years ago.