Released on Nellis AFB's public website: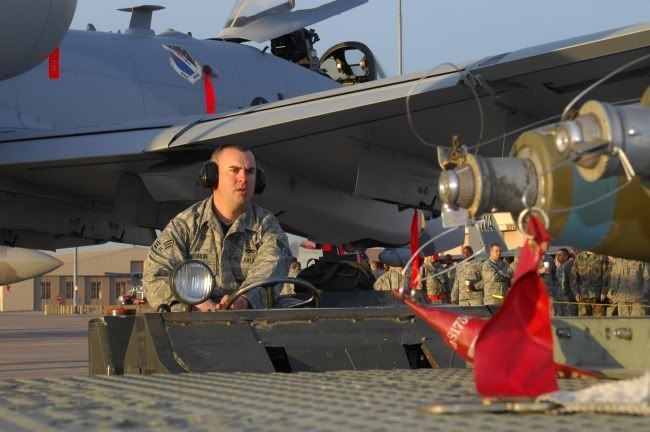 NELLIS AIR FORCE BASE, Nev.-- Senior Airman Justin Sherron, a weapons loader, 57th Aircraft Maintenance Squadron, lines up to transport inert practice weapons from a MHU-141 trailer to an A-10C Thunderbolt II during the load team competition here January 8, 2010. The quarterly weapons load crew competition tests the skills of airman on six different teams. The Airmen are judged on speed, accuracy and safety. (U.S. Air Force photo by Staff Sgt. Taylor Worley)
Hi-res
Note the 53rd Wing patch on the A-10C's right fuselage.
NELLIS AIR FORCE BASE, Nev.-- Senior Airman Justin Sherron, a weapons loader, 57th Aircraft Maintenance Squadron, performs a munitions safeing procedure on an inert Mk. 82 LD M904 fuze during the Load Team Competition here January 8, 2010. (U.S. Air Force photo by Staff Sgt. Taylor Worley)
Hi-res
NELLIS AIR FORCE BASE, Nev.-- Staff Sgt. Joseph Bartolome, Airman 1st Class Matthew Quick, and Senior Airman Justin Sherron, weapons loaders, 57th Aircraft Maintenance Squadron, prepare to load an inert CATM-9 training missile on an A-10C Thunderbolt II during the load crew competition here January 8, 2010. (U.S. Air Force photo by Staff Sgt. Taylor Worley)
Hi-res