As part of the "Oct. 12 airpower summary: A-10s make strafing runs on enemy position", this awesome news photo was released on USAF's public main website October 13, 2009: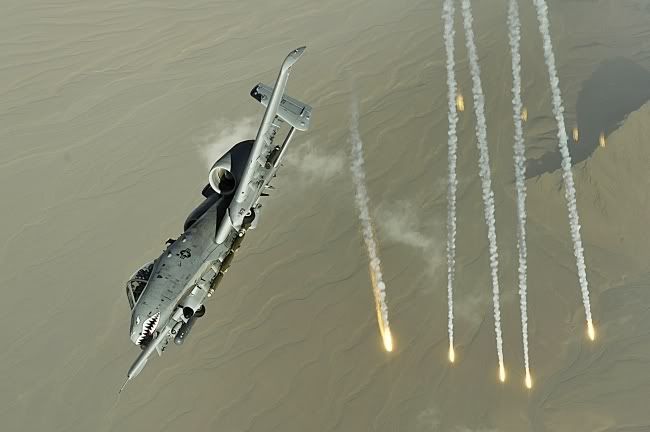 An A-10 Thunderbolt II deploys flairs over Afghanistan November 12, 2008. A-10s provide close-air support to ground troops in Afghanistan and Iraq. The A-10's excellent maneuverability at low air speeds and altitude and its highly accurate weapons delivery make it an ideal aircraft for supporting coalition operations. (U.S. Air Force photo by Staff Sgt. Aaron Allmon)
Hi-res
Note: It's A-10 79-0179 from the 74th Fighter Squadron and was deployed with the original aircraft package from Moody AFB, Georgia.
Source