By Joachim Jacob
Today, from Warthog News contributor John Bezosky, Tucson, Arizona, I got the following pictures of the A-10 nose section used for the Terminator Salvation movie.
John told me: "This is the cockpit used for the film. The nose was cut from the fuselage for the studio. It still belongs to the USAF Museum, but it is on loan to us at Pima Air and Space Museum. I didn't get any interior shots, but it is fairly stripped. CGI makes it look like a flyer!"
The nose section belongs to A-10A 77-0262. Info from my
Warthog Aircraft Database
: 77-0262 (A10-0187) 10th TFW (AR); to AMARC as AC0030 12 Mar 1992; still at AMARC 15 Jan 2008; nose delivered to Albuquerque Studios Jul 2008 for use in movie making
Note the white "AC030" AMARC marking for AC0030 (Aircraft 0030).
Full size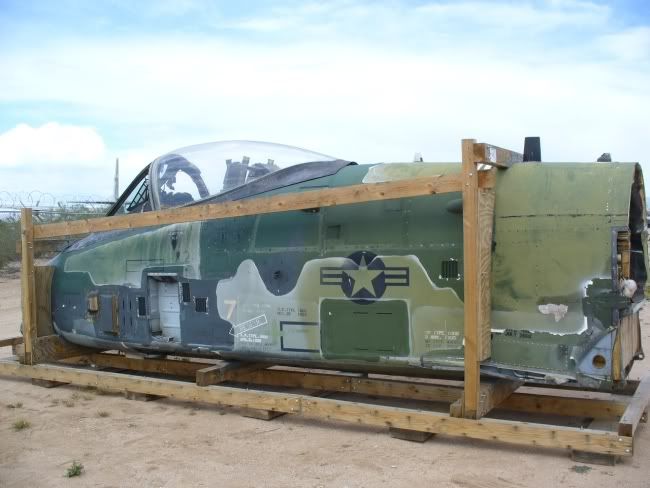 Full size
Full size
Proof for the U.S. Air Force serial number.
Full size
(All photos by John Bezosky)