Written by House Speaker Robbie Wills on August 5, 2009 22:58
I'm currently at Davis-Monthan Air Force Base outside Tucson, Arizona with the 188th Fighter Wing of the Arkansas Air National Guard for the 2009 Civic Leader Tour.
This event brought over 70 business leaders, elected officials and representatives of Arkansas media outlets face-to-face with our National Guard servicemen and servicewomen as they train for their upcoming mission in Afghanistan at the "Snowbird" facility in Arizona (so-called because the facility was originally designed and installed for northern-tier guard units to train during the winter months when their own air bases were iced in).
As you may know, the 188th "Flying Razorbacks" are due to deploy to Afghanistan in March 2010 and the A-10 Warthog squadron and support personnel are here in Arizona training in similar conditions to those they will face in Afghanistan: hot mountainous desert terrain. We were transported out on KC-135 tanker planes and got to see an in-flight refueling on the way. On base, we observed our Arkansas pilots and ground crews as they prepped and executed live-fire exercises, visited the Arkansas "bomb crew" as they assembled and installed state-of-the-art explosive ordinance on the A-10's and got to visit personally with Arkansas National Guard Adjutant General Bill Wofford and all the 188th Fighter Wing pilots and crew.
They are doing a great job preparing for their deployment. Here are a few pictures:
A-10 Warthog on our wing. It's tail number 216.
Hi-res
Unit markings on left engine nacelle
Hi-res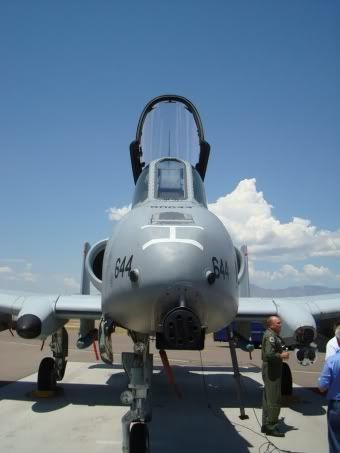 A-10C tail number 644 - one of the 188th Flying Razorbacks' A-10 Warthogs being armed for a live-fire exercise
Hi-res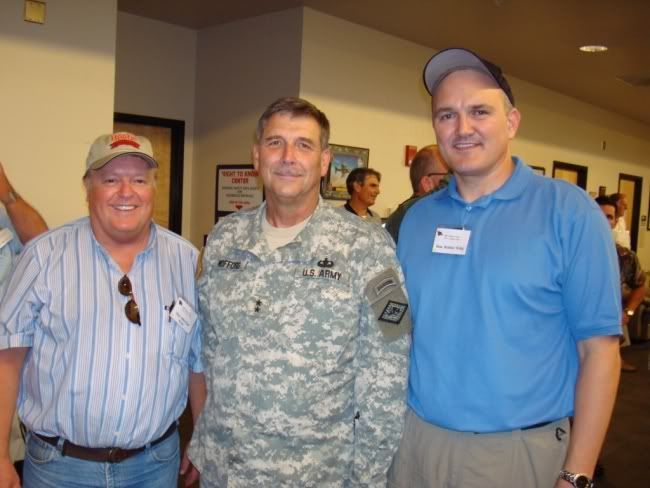 (L-R) Rep. John Paul Wells, Major General/Adjutant General Bill Wofford, Me
Hi-res
One of Arkansas's Top Guns
Hi-res
Source