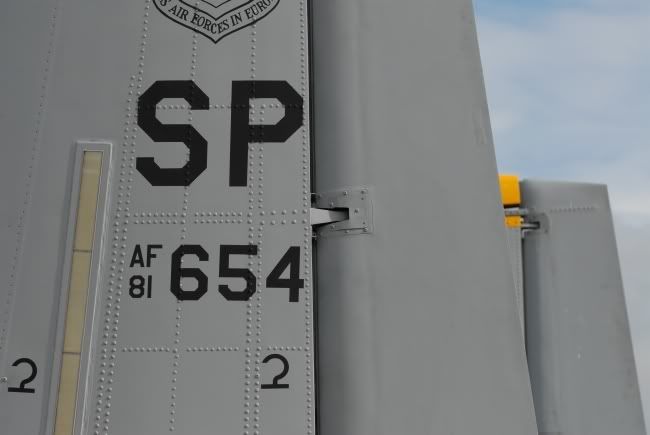 A-10C 82-0654 from the 81st Fighter Squadron, 52nd Fighter Wing, Spangdahlem AB, Germany, on static display at RIAT Fairford, United Kingdom, July 18-19, 2009. Probably since his A-10C upgrade the jet is marked as Fiscal Year 1981 (FY 81) aircraft by mistake. (Photo by Steve Huckvale)
Hi-res
A-10C 82-0654 also participated as static display at Volkel Airshow 2009 (officially called Luchtmachtdagen 2009 by Netherland's Koninklijke Luchtmacht) on June 19-20, 2009. The wrong serial number is also painted in front of the aircraft's windshield. See:
81st Fighter Squadron A-10s caught during Volkel Airshow 2009
Special thanks to Warthog News contributor Steve Huckvale from U.K. for providing this very interesting close-up shot!